News
Am I Sick?
Oct 1, 2021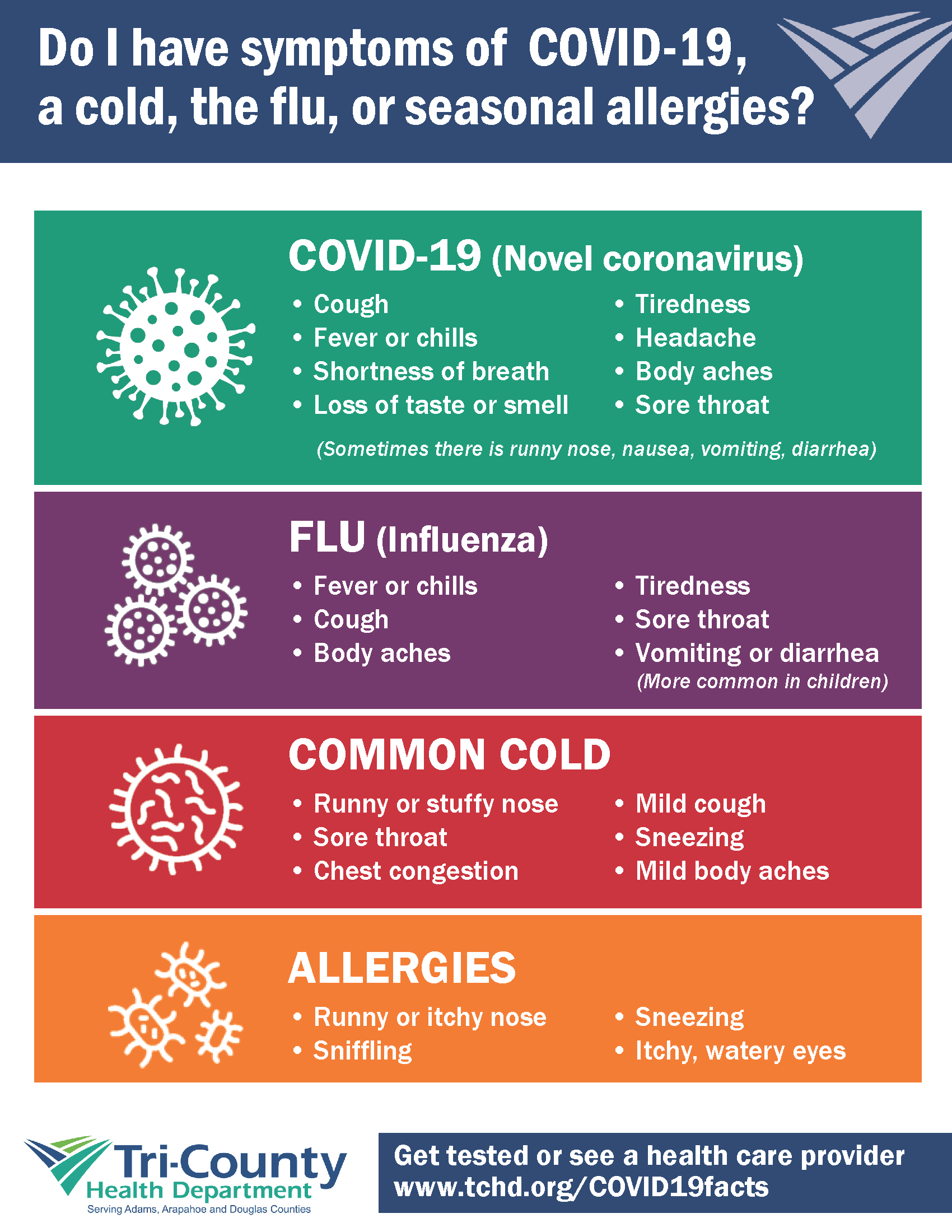 As the fall season begins, Platt College is committed to keeping our students, employees, and visitors safe. The chart from Tri-County Health Department outlines the differences in symptoms for sinus infections, COVID-19, the flu, and the common cold.
Platt College remains committed to good health and prevention and wellness. The College's COVID-19 Resources outlines quarantine guidelines, cleaning protocols, and any updates from the CDC. Platt College students are required to be fully vaccinated (post 14 days from the vaccination shot) to be eligible for clinical experiences.
To maximize protection from the Delta variant and prevent possibly spreading it to others, get vaccinated as soon as you can and wear a mask indoors in public.

-Centers for Disease Control and Prevention
In addition to vaccinations, masking, handwashing and staying home if you are ill are ways to reduce the spread of any disease.
To learn more about Platt College's efforts to maintain a safe campus, please visit the College's Campus Plan.
More News from Platt College