Susan Golden
MSN, RN
Nursing Faculty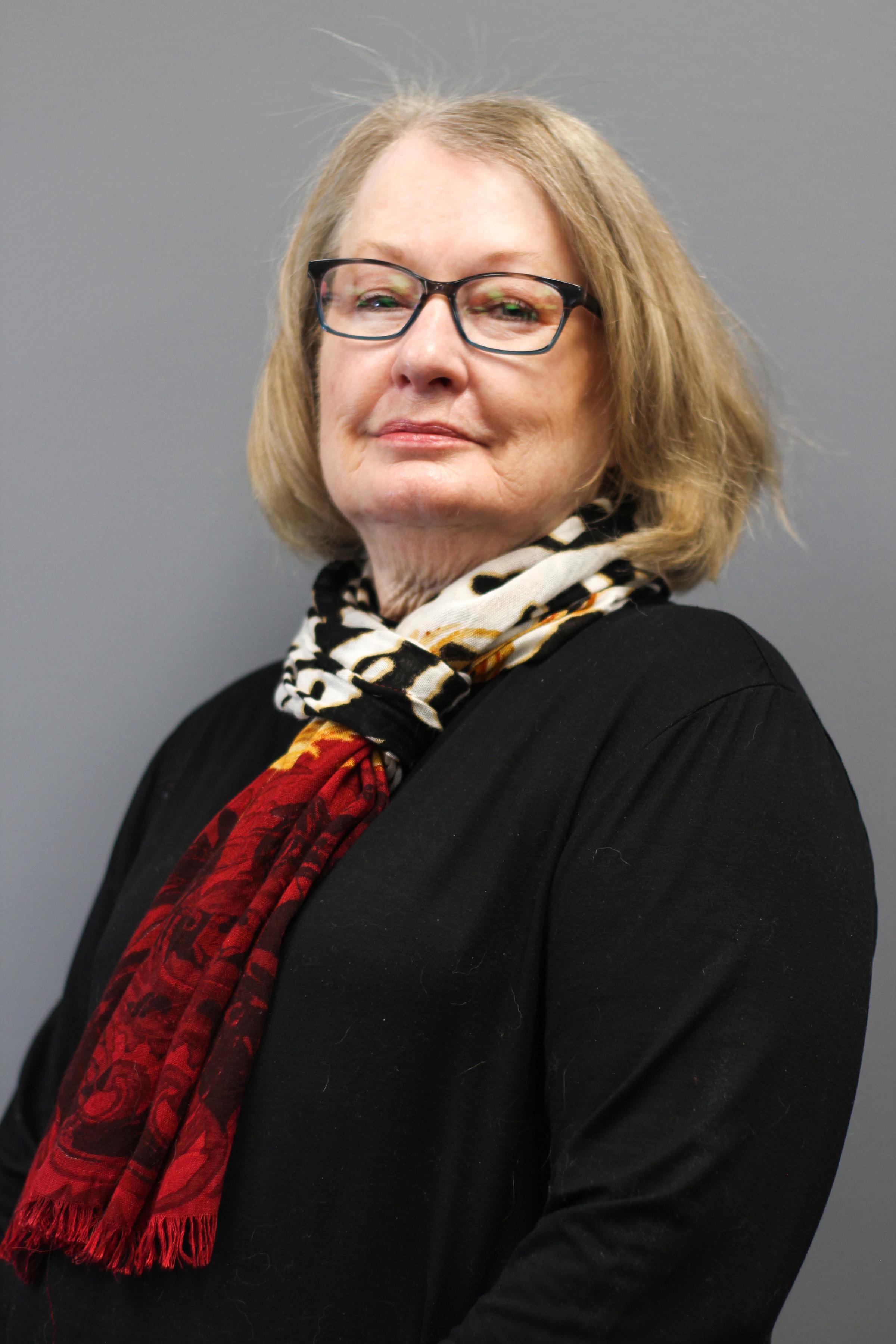 A transplant to Colorado, Susan Golden comes to Platt College as an experienced nurse educator. She has taught Pediatrics, Psychiatric/Mental Health, Nursing Seminar, Maternal Infant, and Nursing Pharmacology theory and clinical courses. Additionally, she has served as a nursing program director and Dean of Health. Recently she worked as the clinical educator for an acute care psychiatric unit. She earned her undergraduate and graduate degrees from Angelo State University.
Susan is a member of the American Nurses Association/Colorado Nurses Association, National League for Nurses, and the American Psychiatric Nurses Association. She serves as the member-at-large of the Colorado Chapter of the American Psychiatric Nurses Association.
Susan has 4 adult children living in Texas, Washington, and Denver. She lives with Earl-an almost blind 100 pound rescue pup, but has almost had a zoo in the past with dogs, cats, birds, reptiles, a sugar glider and more. Hobbies and activities of interest include reading, sewing, and quilting.
Kalie Griffy is an emergency room nurse at Parker Adventist Hospital. After earning her BSN from Platt College, Kalie attended Grand Canyon University where she earned a master's degree in Nursing Leadership. After serving as a clinical instructor for one year, Kalie began and completed a DNP program. She currently teaches High Acuity, Health Assessment, and Families and Cultures.
Kalie loves nursing and she looks forward to continuing to work in the ER and as a faculty member at Platt College. Being stroke and trauma certified, Kalie also holds current ACLS and PALS certifications.
In her spare time, she lives on a ranch with horses and sheep and have 7 dogs! She and her husband Joe enjoy hunting with their son Reyland, their dogs and they enjoy riding horses.
Kalie Griffy
DNP, RN
Nursing Faculty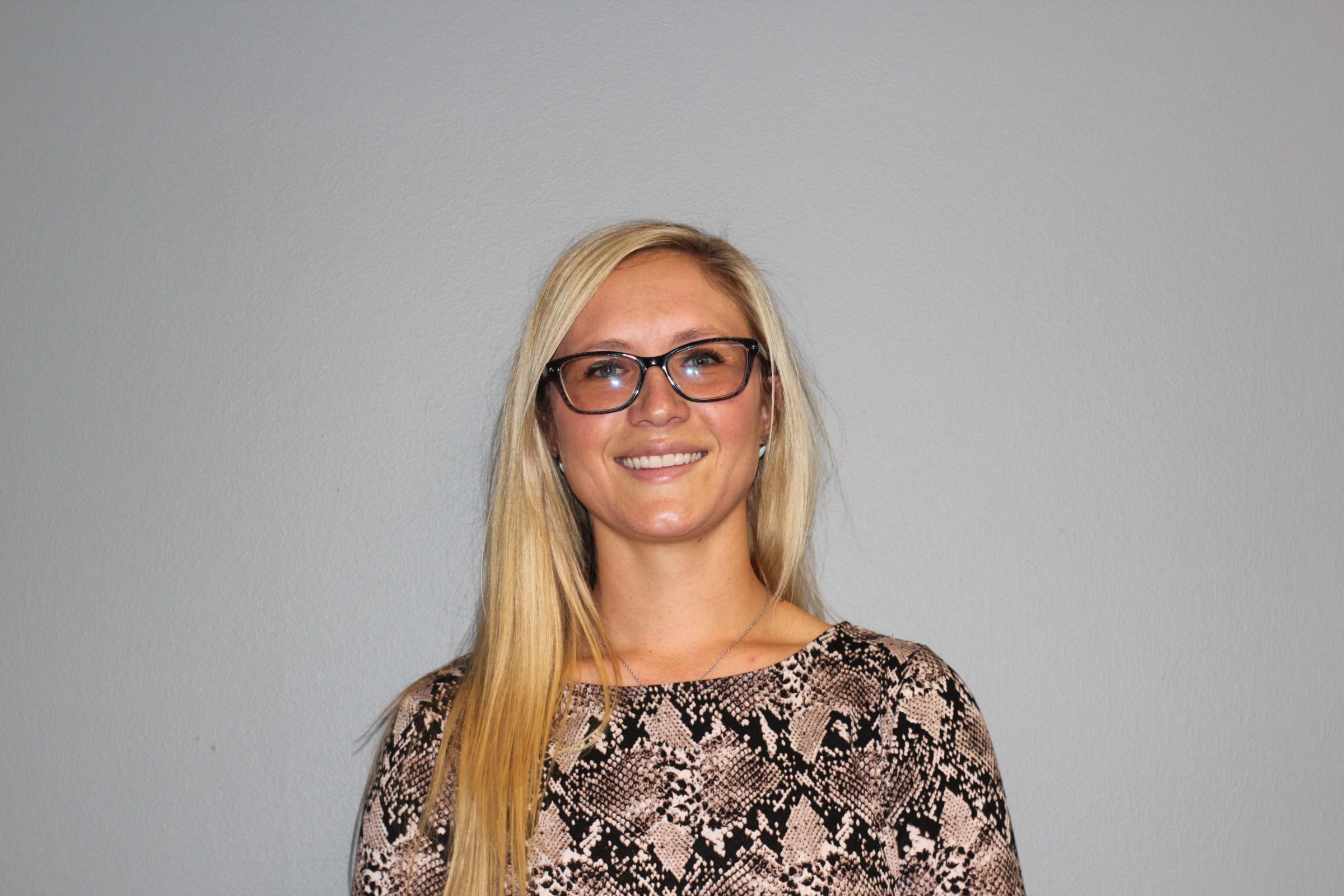 Lynette Kary
MSN, RN
Nursing Faculty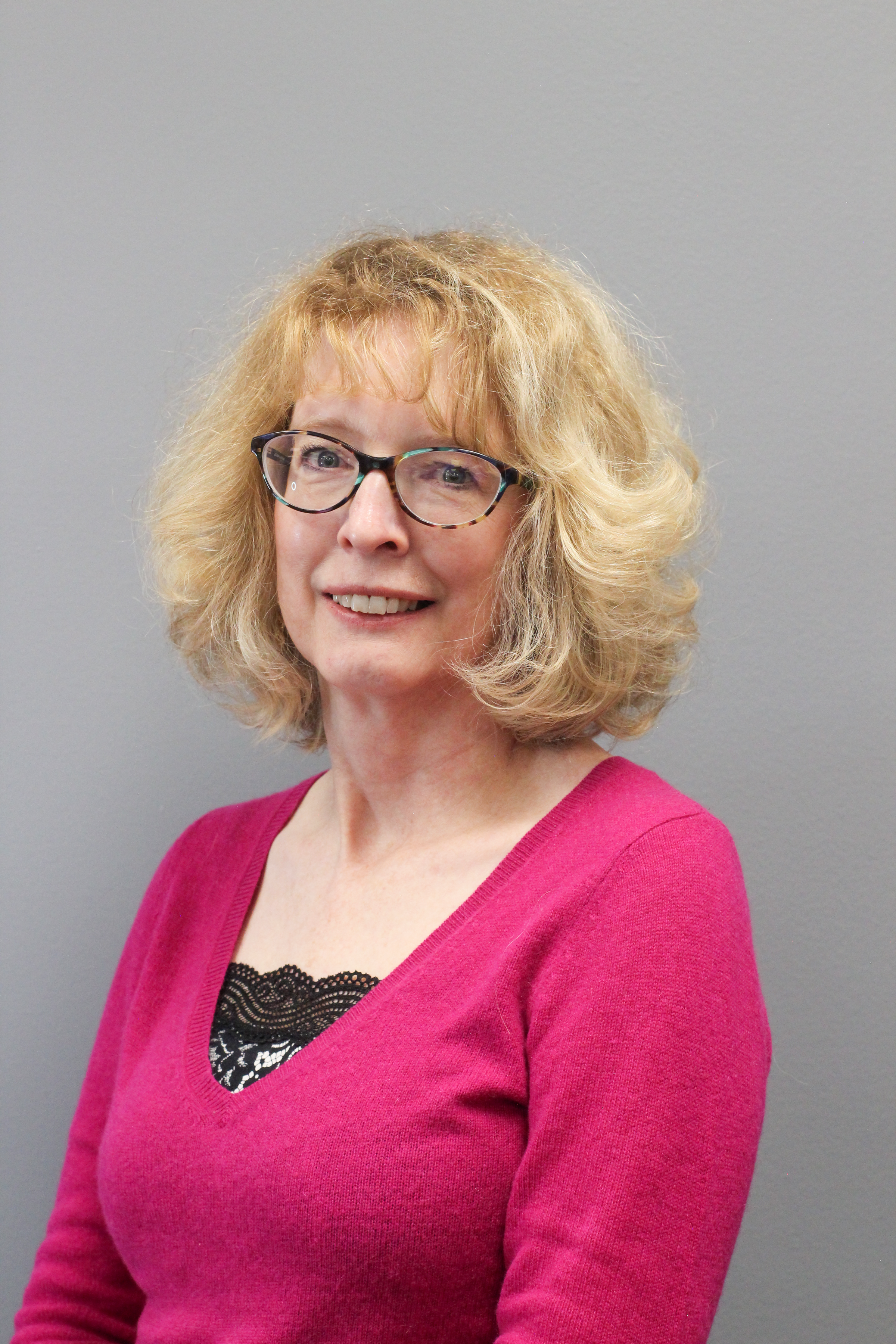 Lynette Kary comes to Platt College with experience in gynecological oncology, acute care and dialysis. She has taught in the clinical setting for five years and has taught dialysis to new hire nurses, new graduate nurses and patient care technicians. She earned her associate's nursing degree from Arapahoe Community College and her bachelor's and master's degree in nursing education from Western Governor's University. She is currently earning her DNP in nursing education.
Lynette is passionate about nursing and nursing education. She has two adult children in Colorado. She loves cooking and baking and spending time outdoors with family and their two dogs.
Steve Keiser holds a BSN and an MSN from the University of Phoenix. He has over 23 years of nursing experience in Med-Surg, oncology, triage, staff development, nursing education and forensic nursing. He holds a certification in nursing education and has taught didactic and clinical courses at the community college and university level.
He is a member of Sigma Theta Tau, ANA and NLN and currently teaches fundamental, medical/surgical and capstone courses at Platt College. He has been a Nightingale Award Nominee, and is a recipient of the Platt College President's Award.
Steve Keiser
MSN, RN, CNE
Nursing Faculty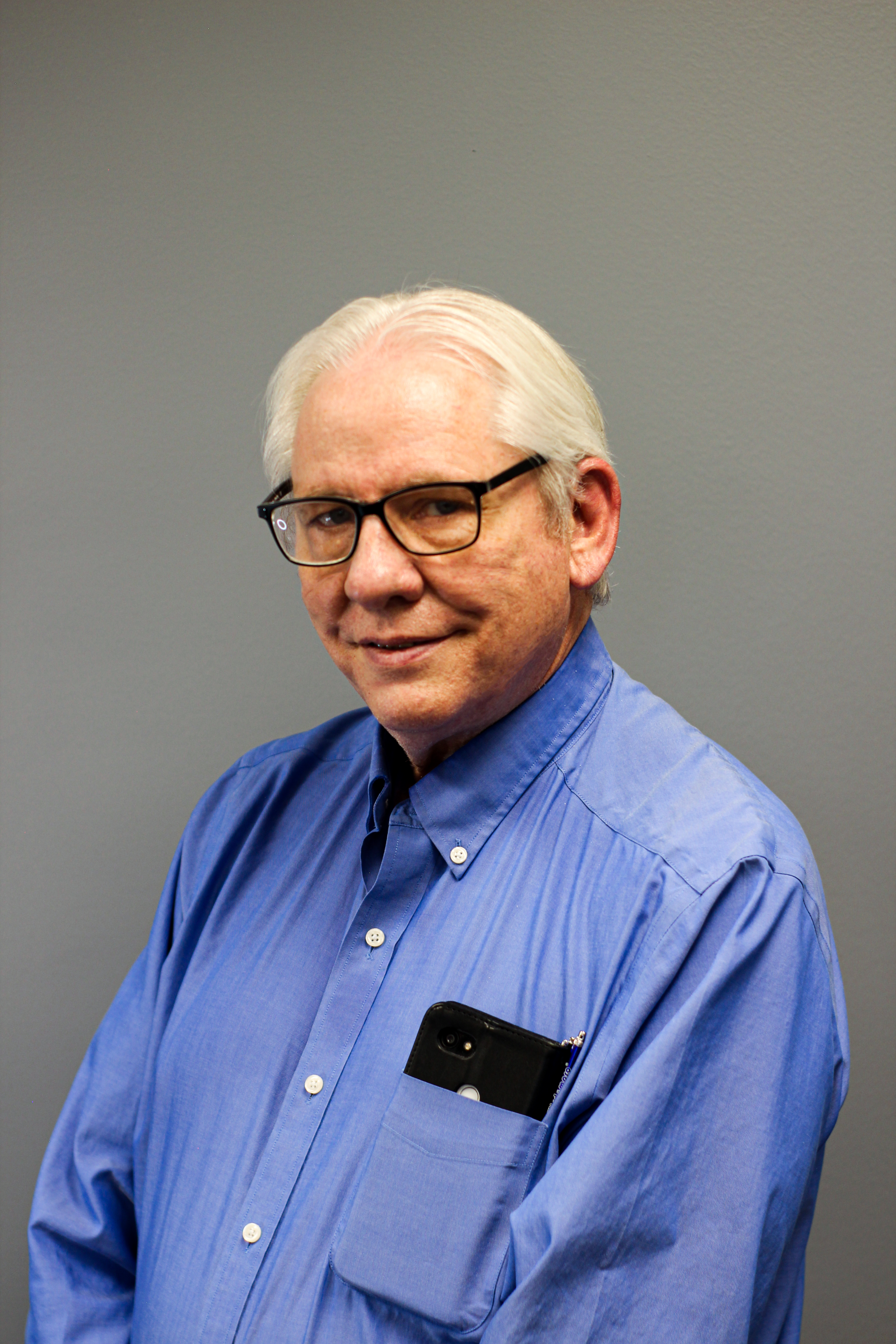 Karen Riley
DNP, RN
Nursing Faculty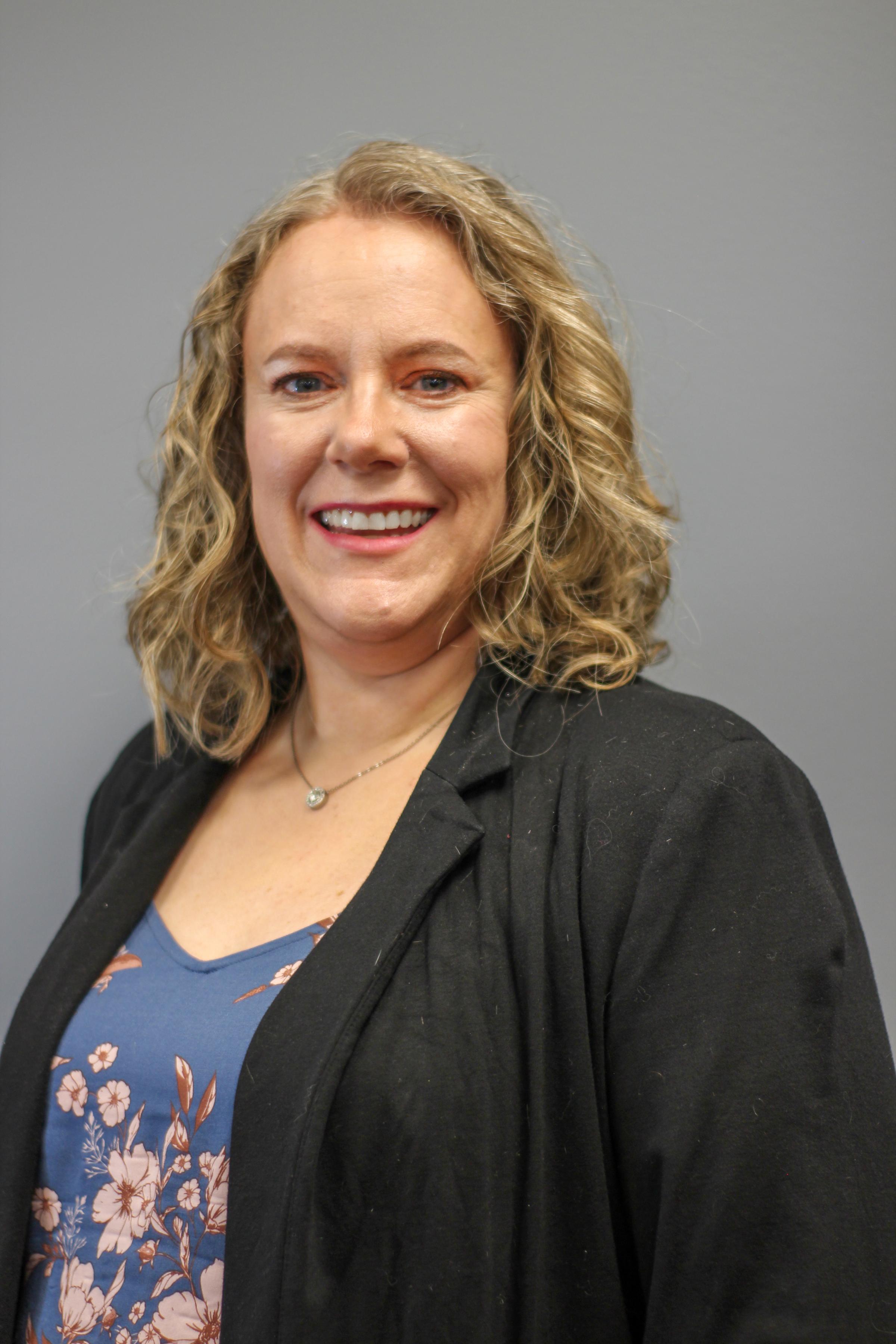 Karen Riley obtained her initial Associates Degree in Nursing from Iowa Lakes Community College in Emmetsburg, Iowa. She then when on to complete her Bachelor of Science in Nursing from Briar Cliff University in Sioux City Iowa with a Master's Degree in Nursing Education from Gonzaga University in Spokane Washington and Doctorate of Nursing Practice from Grand Canyon University.
Karen joins Platt College as a full-time faculty member with a special emphasis in Maternal Child Health and Obstetrical Nursing. Her experience ranges from high-risk antepartum, all the way through to providing home visits with high-risk populations during the postpartum and early childhood years.
Ms. Riley is also a nurse entrepreneur and is the founding owner of Caring 4 Kids Nurse Consulting, llc. During this time she has provided services to programs, children and families as they enter into licensed childcare and school age programs. Her work with the role of the nurse in the child care setting has allowed her to be a reviewer on several publications from the National Resource Center for Health and Safety in Child Care and Early Education as well as testifying before the Colorado Division of Childcare related to proposed rule changes.
Ms. Riley is a member of Sigma Theta Tau, AWHONN- Association of Women's Health, Obstetrics and Neonatal Nurses. The Colorado and National Associations of School Nurses, and Co-founding member of Childcare Health Consultants of Colorado.
Ashley Watson obtained her Bachelor of Science in Nursing from Arkansas State University in Jonesboro, Arkansas. She then when on to complete her Master's Degree with a Family Nurse Practitioner emphasis from Walden University.
Ashley joins Platt College as full-time faculty with a background in acute care nursing, clinical education, and health promotion. Her experience ranges from the neonatal intensive care unit, to implementing nursing informatics as a charge nurse, all the way to working as a family nurse practitioner in the retail health setting.
Ms. Watson also works as a board certified family nurse practitioner at a local clinic. She enjoys the population she is able to serve. She has a 3 year old daughter, 13 year old step-son, and 8 year old Shih-Tzu. She enjoys Colorado and the outdoors. Mrs. Watson is passionate about nursing and education.
Ms. Watson is a member of Sigma Theta Tau. She is currently pursuing her Doctor of Nursing Practice degree from Grand Canyon University.
Ashley Watson
MSN, RN, FNP
Nursing Faculty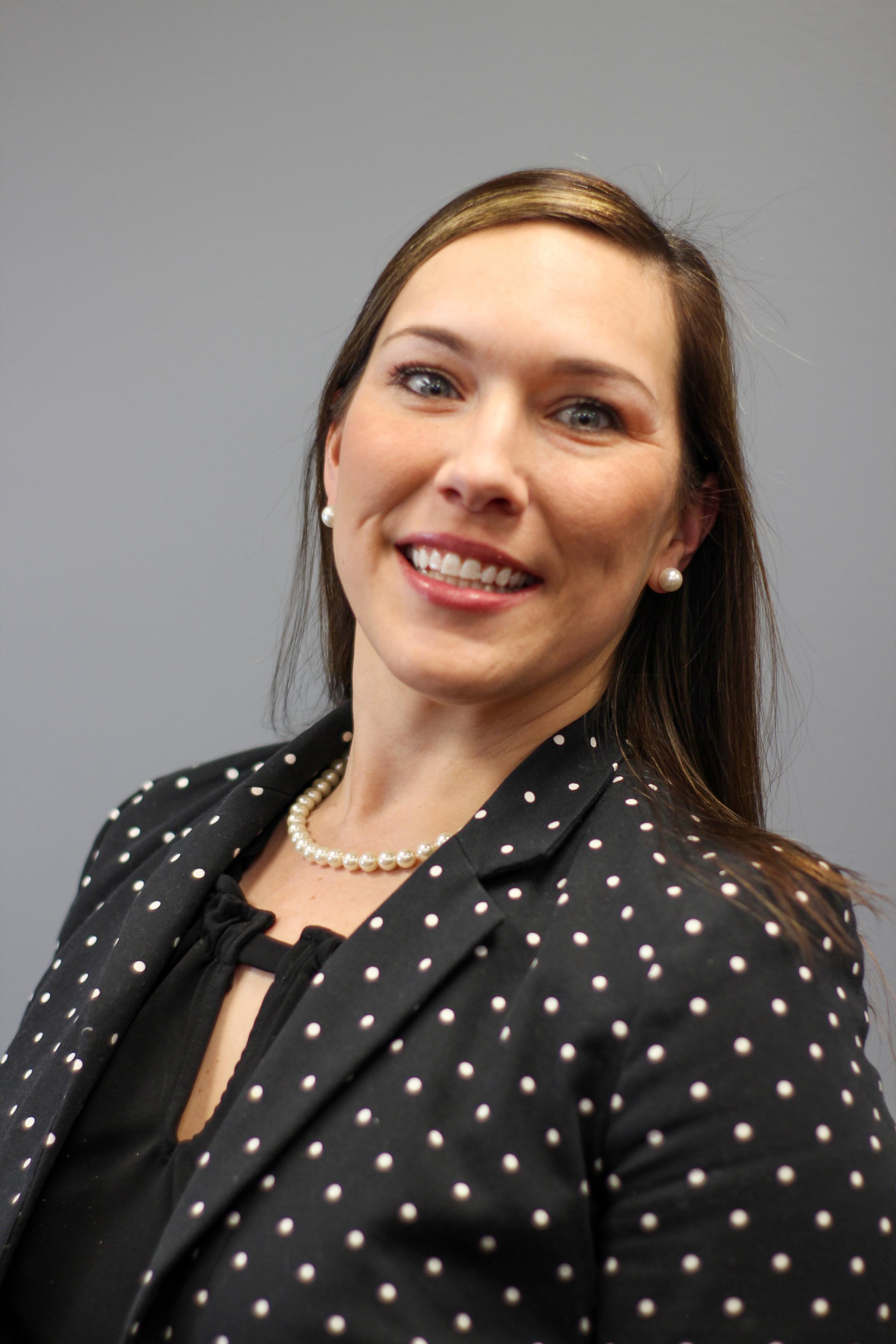 Stacy Dickerson
MSN, RN
Nursing Faculty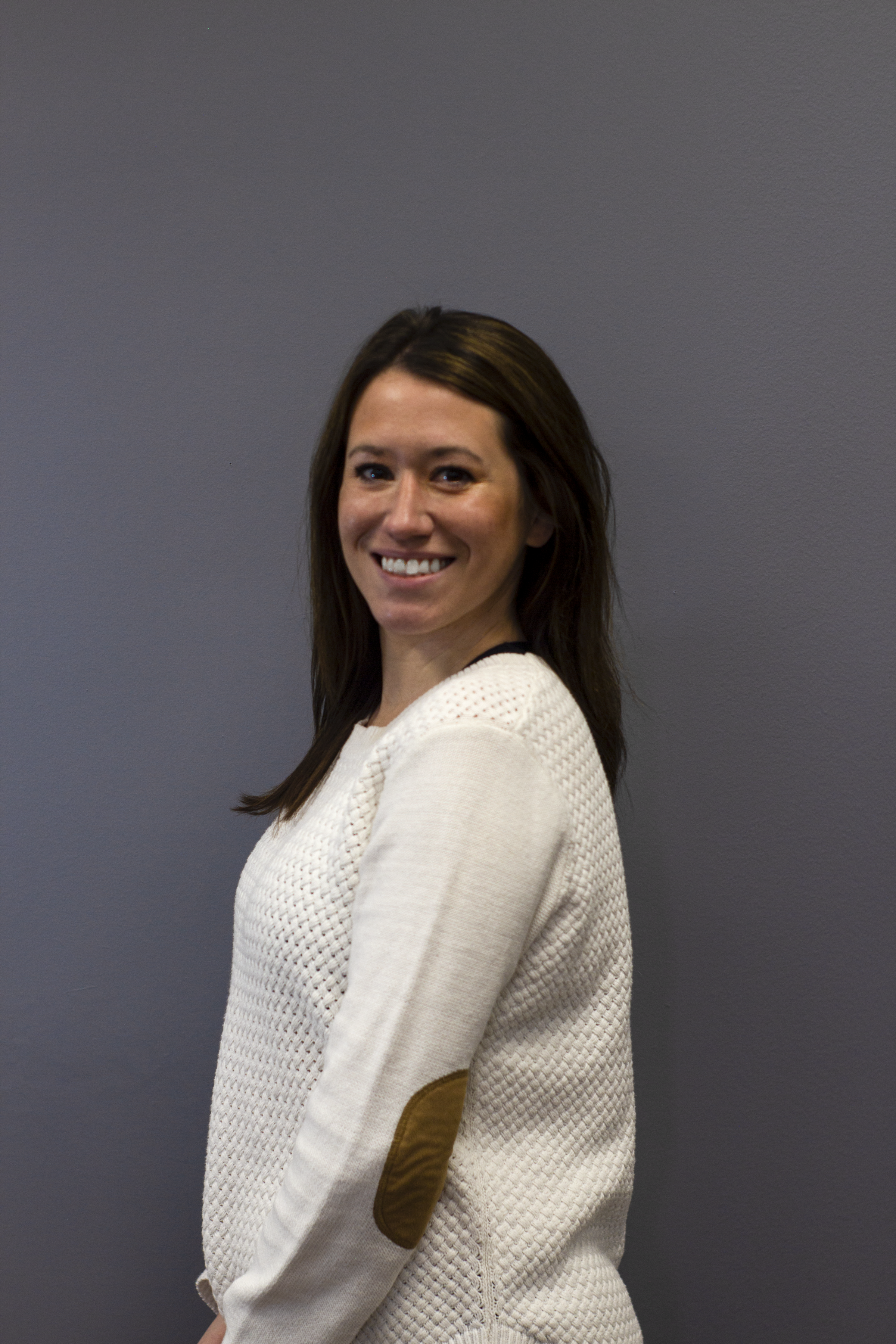 Stacy Dickerson, a Colorado native, is an ICU nurse at Lutheran Medical Center. She earned a Bachelor of Science in Nursing at Shenandoah University in Winchester VA, and continued her education at Western Governor's University earning a Master's in Nursing Education. She has been a clinical instructor for multiple nursing schools in the Denver metro area for the past four years. Her certifications include ACLS, PALS, NIHSS, and TNCC. She lives in Parker with her husband and two dogs. In her free time, she enjoys exploring mountain towns, camping, and hiking.
Seth Thomas is the Faculty Chair of Foundational Liberal Arts at Platt College. Mr. Thomas has an undergraduate degree in English, an MA in Writing, an MFA in Creative Writing, and graduate certificates in philosophy and history. Before joining Platt College, he worked as a copywriter and editor in advertising, and additionally, as an instructor at community colleges. Mr. Thomas has also volunteered as an English as a Second Language Instructor as well as a tutor for at-risk children. In his free time, he enjoys writing, cooking, traveling, and becoming rather lost on one of his many bicycles.
Seth Thomas
MA, MFA
Faculty Chair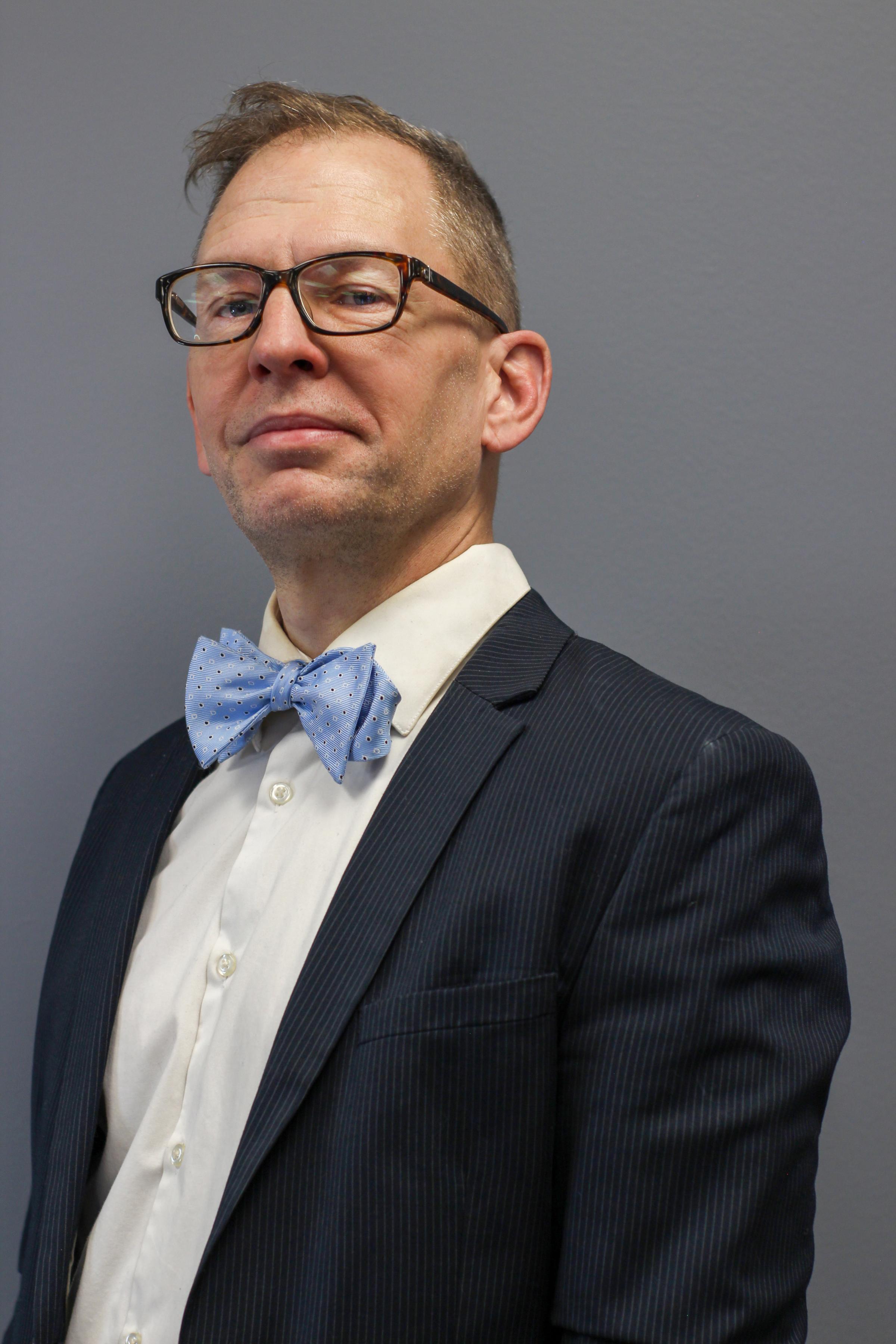 Jonathan Alvarez
DC, FDN
General Education Science Faculty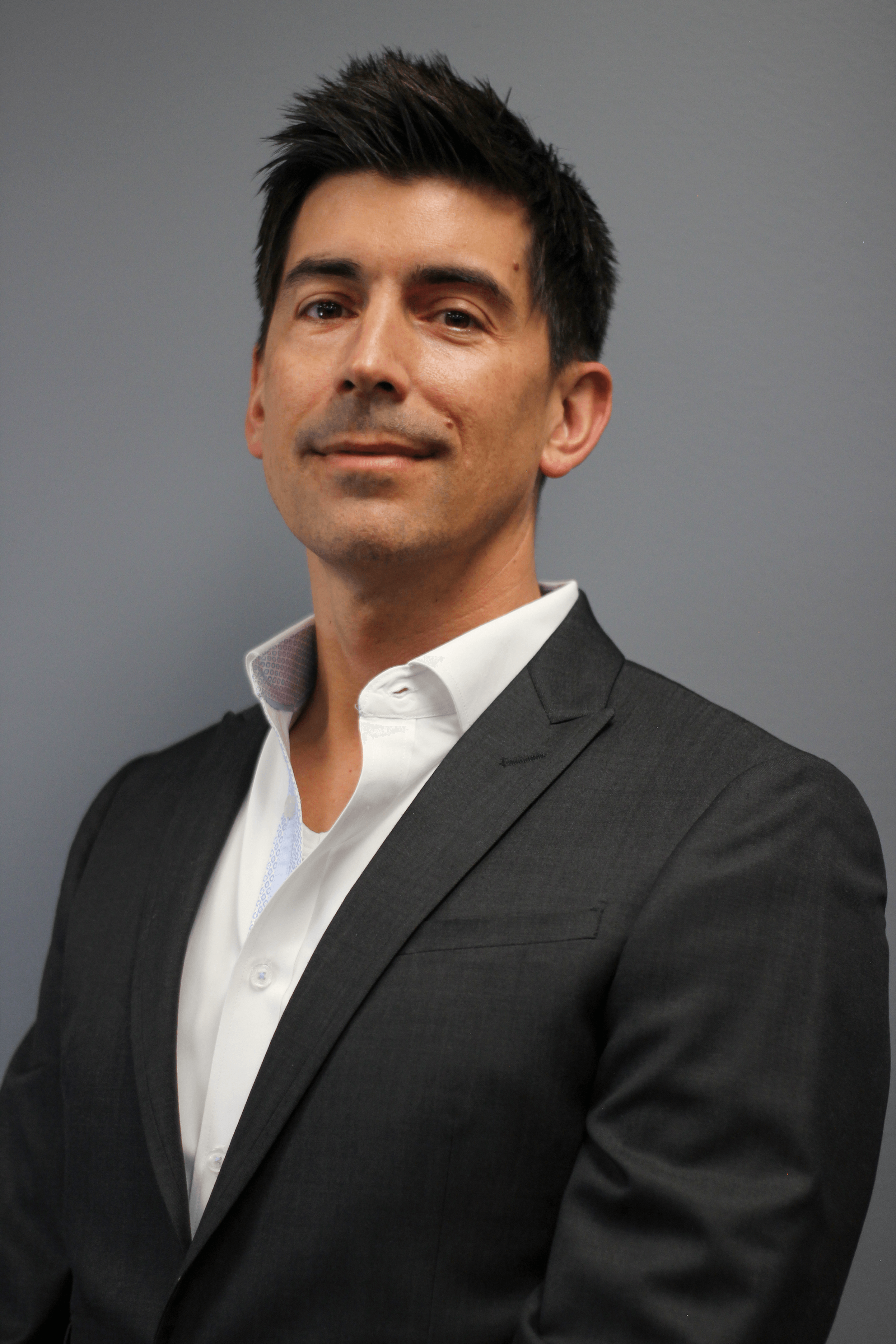 Dr. Alvarez is a full time faculty member at Platt College, teaching Anatomy and Physiology and Pathophysiology. He has 16 years teaching experiencing, including diagnosis and treatments of neuromusculoskeletal injuries, Pathophysiology and Anatomy and Physiology. Dr. Alvarez has a private practice where he treats a variety of injuries, from patients with migraines to post-op rehab. He also works with patients on blood chemistry analysis and functional medicine to improve body chemistry and their health. Jonathan has his doctorate from Life West in California and BS from Western Kentucky University in Exercise Science. Hobbies are just about anything outdoors including skiing, camping, biking, and scuba diving.
Dr. Leistikow teaches the general science courses microbiology, chemistry, and nutrition. She holds a BA in Biology from Reed College, a PhD in Microbiology from the University of Colorado, and a MS in Chemistry from the University of Colorado. For her dissertation, she studied Tuberculosis and metabolic adaptations made by the tubercle bacilli during inhibited respiration. She is a member of the American Society for Microbiology, a Master Gardener with the Arapahoe County Extension office, and a private pilot. Her hobbies include gardening, beach volleyball, and flying.
Rachel Leistikow
PHD
General Education Science Faculty